FORTEAN E-BOOK CERTIFICATION
The Institute is now offering an exciting, new certification program. The program is comprised of two general study courses designed to introduce incoming students to the widest possible array of subjects relevant to the study of Fortean theory.
This course series pays homage to Charles Fort (1874-1932). Fort is considered by many to be the founding father of research into unexplained phenomena.
This program is an excellent opportunity for students contemplating enrollment in our more intensive certification programs, the Scholars Program, or degree programs.
Once enrolled, students will receive, by email, text and assignments in PDF format.
Upon successful completion of both courses, students will be granted the special Fortean Theory Certification.
The tuition rate is $59.98 for an individual course. The tuition rate for both courses is $110.00
To enroll in one or both of the Fortean E-Book Courses, select and complete the enrollment form.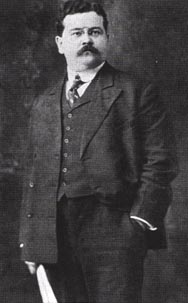 FORTEAN E-BOOK ENROLLMENT